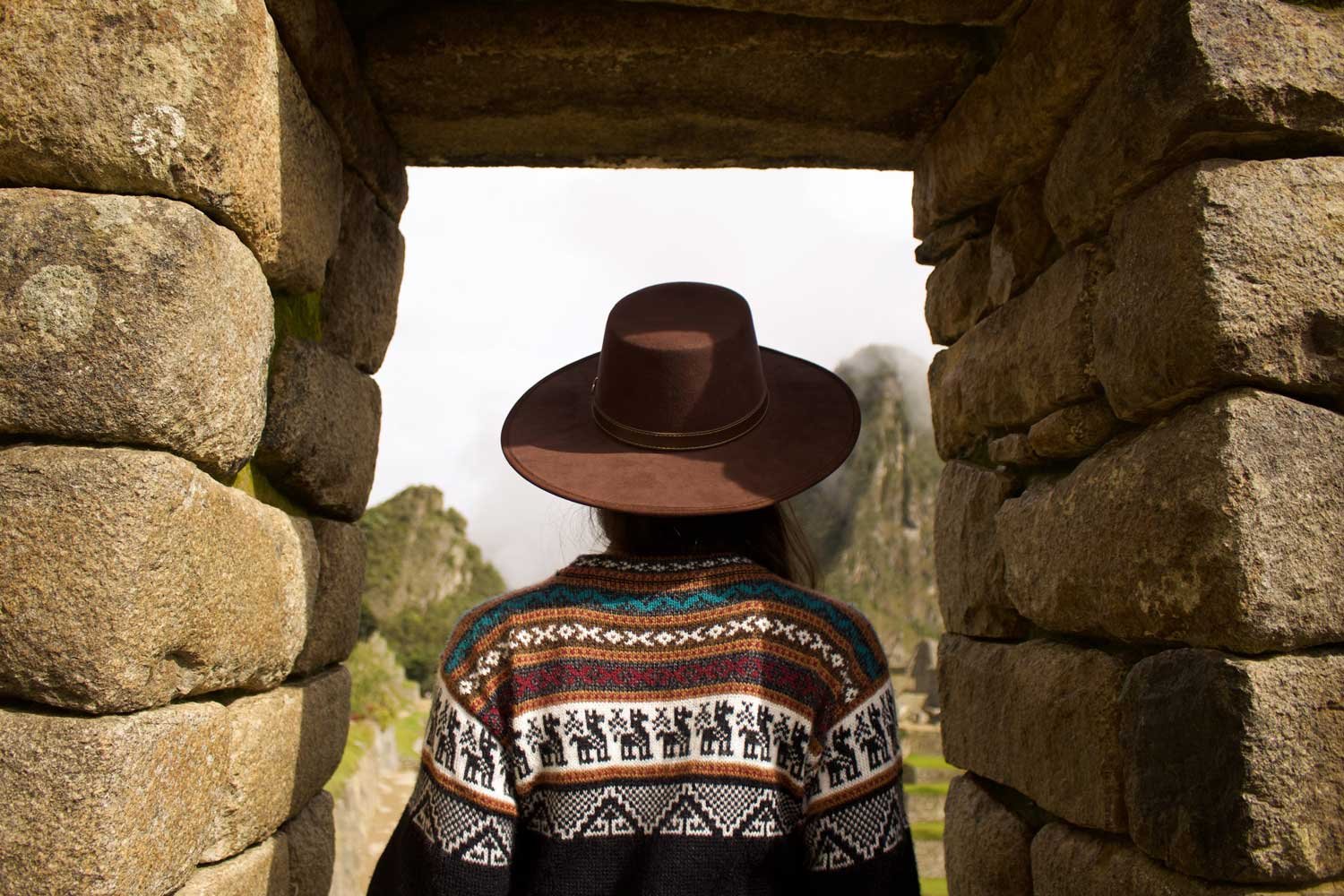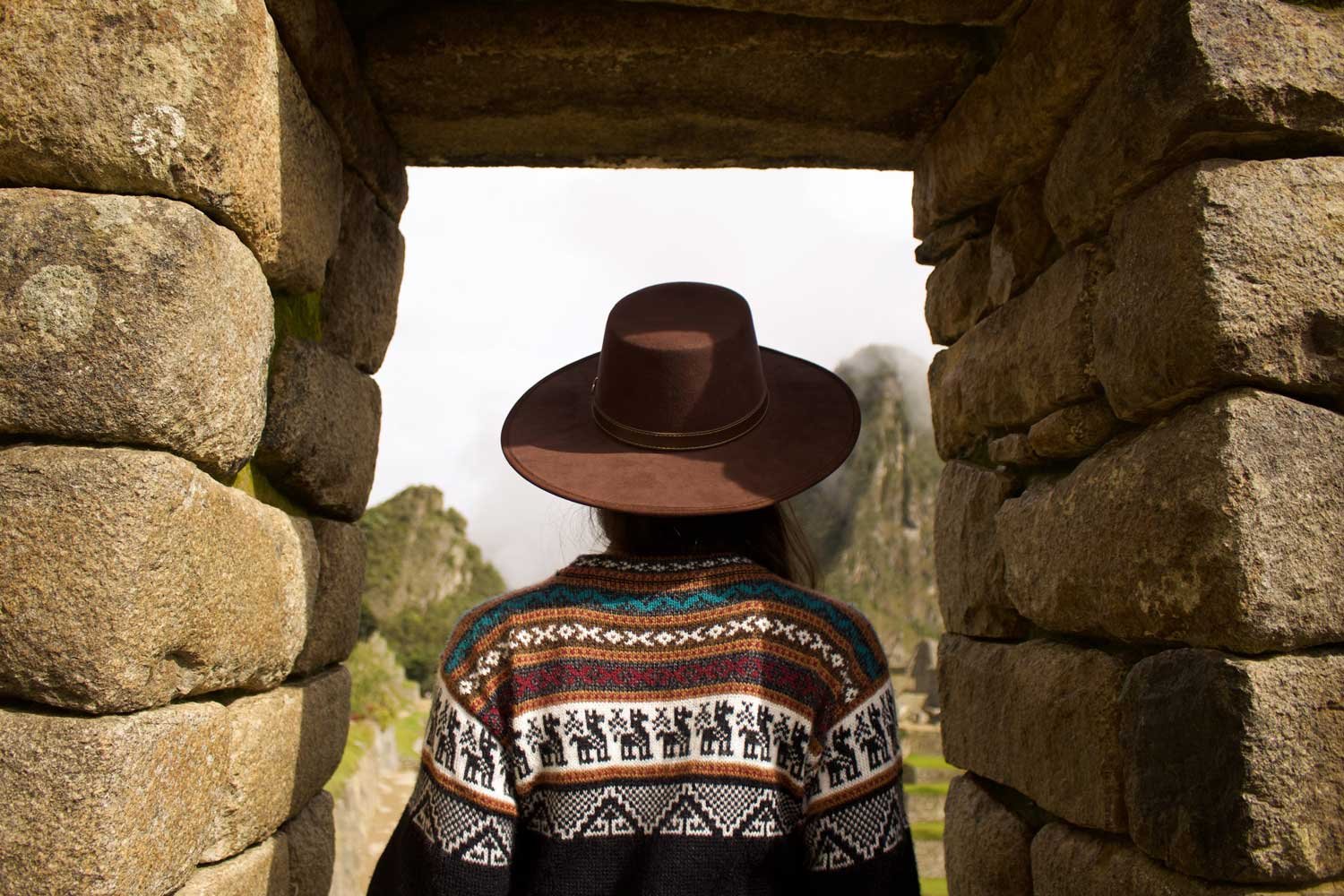 General information
Easy booking

Book safely and easily, directly with local operators.

Duration of the tour

This tour lasts 2 days and 1 night, we will walk 6 hours the first day and the second day we will visit Machu Picchu.

Max alttitude

The maximum altitude we will reach on this hike is 2500 meters above sea level.

Difficulty

The hiking level is easy to medium, in this route we do not have much difficulty with the altitude.

Best time

The best time of the year to visit is from April to October, and if you like the rains, the ideal months are from November to March.
Itinerary
Day 1: Cusco - Chachabamba - Aguas Calientes
The tour starts very early, the private transportation picks you up from your hotel at 4:00 AM and takes you to the train station in Ollantaytambo. We take the train for approximately 1 hour and 45 minutes to the beginning of this Inca Trail hike, at Km. 104 or Chachabamba.
After the train ride, we cross the Urubamba River to reach the checkpoint where we will show you our original permits, tickets and passports (make sure you have the same passport number as when you made your reservation for this trek). Once the tickets are stamped, we will begin our 4-hour ascent to the archaeological site of Wiñaywayna (eternally young) (2,700 m/8,858 ft) where we will have lunch.
After lunch we will continue for 1 1/2 hours to reach the Sun Gate, the entrance to Machu Picchu from the Inca Trail, and then another 1/2 hour to reach the agricultural area south of Machu Picchu town (where the most famous photos of the site are taken). After our arrival in Machu Picchu town we leave the park and take the bus that takes us in 25 minutes to the town of Aguas Calientes (2,040 m/ 6,692 ft).
Once in town, you will be taken to a hotel for the night and can visit the local hot springs if you wish before or after our dinner at a local restaurant.
Hiking distance is approximately 14 km (7 hours of walking).
Day 2: Aguas Calientes - Machu Picchu - Cusco
Wake up and breakfast is very early (approx. 4:00 AM) so we can take one of the first (5:30am, 25 min. drive) buses directly to Machu Picchu (2,400 m/7,875 ft). Once we arrive at Machu Picchu you will show your ticket and passport. If you are a student you must bring your ISIC card or you will not be allowed to enter. From the entrance, it is a 15 minute hike to the famous views of the southern agricultural terraces at the end of the Inca Trail.
Enjoy the sunrise over the ruins site and the fascinating tour of Machu Picchu with your guide who will reveal the mysteries of this magical place, explaining the history and flora/fauna. Your guide will spend about 2.5 hours telling interesting and amazing stories, explaining the temples and special sectors.
Your Machu Picchu tour will end between 9 and 9:30am, after which you will have free time to take photos and explore. New rules for 2019 have divided the entrance times into three time slots per day. Our tour includes the first entry (6-10am), so at 10am you will have to leave the ruins site unless you choose to buy an extra time (or two).
If you wish to do one of the additional hikes inside Machu Picchu (Huayna Picchu or Machu Picchu Mountain) you will need to purchase a permit beforehand, as well as an extra time slot at Machu Picchu (these new rules are dictated by the Peruvian government and we regret the inconvenience).
When you finish exploring the ruins site, either at 10am or later if you have booked more time, take one of the many frequent buses down to Aguas Calientes. There are many restaurants to choose from and your guide can also help you suggest a good place to eat. After a bite to eat, you will take the train back to Ollantaytambo, where a private transport will take you back to your hotel in Cusco.
What are we going to do?
Walk the Inca Trail.


Enjoy wonderful days in the middle of the Andes.


Visit archaeological sites that cannot be visited without doing the Inca Trail.


Reach Machu Picchu in an expedition that you will never forget.


Know Machu Picchu from another point of view.
What is included?
Pre-walk briefing the night before the hike to go over the itinerary.


Pick up at your hotel in the morning or at our starting point (your choice) Plaza Regocijo.


English speaking professional guide.


Private transportation to Ollantaytambo.


Tourist train tickets from Ollantaytambo to Aguas Calientes and vice versa.


Entrance fee to the Machu Picchu Archaeological Complex


Permit for the Inca Trail


Bus tickets from Aguas Calientes to Machu Picchu and vice versa.


Guided visit to Machu Picchu.


Hotel (double room) in Aguas Calientes and dinner at a local restaurant.


Meals (Day 1: light breakfast, lunch, dinner and snacks, Day 2: breakfast and snacks)


Dietary needs: able to meet any dietary preference/needs.


First aid kit including an oxygen tank.


Private transportation from Ollantaytambo to your hotel in Cusco.
Not included
Hotel before/after the trip.


Walking sticks (must have an intact rubber bottom).


Lunch and dinner on the second day.


Huayna Picchu or Machu Picchu Mountain.


Entrance fee to the Aguas Calientes hot springs.


Personal items/souvenirs.


Travel insurance and medical/evacuation insurance (mandatory).


Tips for guides are optional, but highly recommended.
What to bring to the tour?
Sleeping bags and poles (poles must have an intact rubber bottom).


I recommend a sleeping bag with a 32F/0C rating.


Mattress pad.


Sunscreen: the sun is very strong in Cusco.


Sun hat.


Sunglasses.


Lip balm.


Hiking shoes/boots with a good grip.


Hiking pants (or shorts) and shirts (layers).


Layers - long underwear and/or warm sleeping pants for cold nights.


Hand warmers if desired.


Warm hat, gloves, scarf and thick warm socks.


Backpack and rain cover.


Rain gear - rain jacket and pants and rain poncho.


Cash for tips for porters (in dollars or Peruvian soles), cooks.


Bathing suit, flip flops, towel for any hot springs you may visit.


Sandals.


Torch, flashlight, headlamp (and batteries).


Insect repellent - essential for this trip.


Extra snacks if desired (beyond the snacks provided by us).


For example, if you have a favorite protein bar, as Cusco does not sell items like this.


First aid kit, including blister protection (although your guide will have one.


Personal medications and toiletries you may want/need.


Camera, extra memory cards, batteries and solar panel/power bank.


Water bottle or water bladder for refills.


Passport (must be valid 6 months beyond the final travel dates for most countries)


Passport copies (keep copies separate, give to travel friends for safekeeping,


Plug adapter.


Tickets, itinerary, emergency contact information.


Small quick-drying towels and/or compostable wipes for quick cleanup.
Not allowed
Littering.


Making campfire.


Walking or climbing the Inca walls.
Recommended
Drink plenty of water to stay hydrated.


Book many months in advance, tickets to the Inca Trail are limited and sell out very quickly.


In February the Inca Trail is closed for maintenance and cleaning.