CLASSIC INCA TRAIL TO MACHU PICCHU
4 DAY​S
The 4 days and 3 nights trek of the Inca Trail is the most popular to go to Machu Picchu. It passes through the original Inca steps and ends at the Sun Gate (Inti Punku), the entrance to the city of Machu Picchu.
The Inca Trail 4D/3N has 7 archaeological sites along the way, has a variety of flora and fauna, and the area is rich in history. The 4 day hike is 42 km/26 miles and reaches 4,215 m/13,828 ft and is classified as a moderate hike. If you like the idea of doing the classic trek to Machu Picchu and don't mind the crowded trails and camping, then the Inca Trail is the right one for you.
This trail requires a permit and a limited number of people can walk it per day. These places fill up quickly, so it is essential to book well in advance (at least 7 months recommended). The minimum number of passengers needed for the trekking trip: 2 people (1 person or private or personalized walks possible for an extra charge). Maximum number of walkers per group: 10 people (special, private groups may exceed the maximum)
Itinerary
DAY 1: CUSCO – PISCACUCHO KM 82 – WAYLLABAMBA
Very early in the morning your private transport will pick you up at your hotel for the 3 hour journey to the beginning of the Inca Trail (known as km 82). On the way we will stop for breakfast in Ollantaytambo, which is a small town in the Sacred Valley of the Incas.
Here you can buy different things for your hike if necessary, such as coca leaves, sunscreen, plastic rain ponchos, etc. When we arrive at KM 82 we show our original permits and passports (make sure you have the same passport number as the one in the reserve) at the checkpoint.
Then we walk 3 1/2 hours for lunch and another 2 1/2 hours to reach our first campsite Wayllabamba (3,000 m/9,843 ft). On the way we have the opportunity to see the third highest snow-capped mountain in the Cusco region, called Wacaywillca or Veronica (5,800 m/19,028 ft).
The walking distance is approximately 10 km (6 hours)
DAY 2: WAYLLABAMBA – PACAYMAYU
A call to get up early to continue the walk on the Sacred Way. Today we climb to the Paso de la Mujer Muerta, the highest pass of the walk, at 4,215 m/13,828 ft. It will take us approximately 5 hours to reach the top of the pass. The views from the Paso de la Mujer Muerta are spectacular and you can see glaciers, valleys and endless mountains.
After the pass we continue down for 2 hours to our second camp called Pacaymayu 3,600 m/11,810 ft. At the camp we will have lunch and the rest of the afternoon free until happy hour and dinner.
The walking distance is approximately 14 km/8.6 miles (7 hours walking)
DAY 3: PACAYMAYU – WIÑAYWAYNA
The early awakening calls again to climb two steps today (Runkurakay and Phuyupatamarca). We will walk along a semi-steep trail for 1 1/2 hours to reach the first Runkurakay pass 3,950 m/12,959 ft. On the way we will visit the archaeological site called Runkurakay.
After the first pass we will continue down for 1 1/2 hours to our lunch spot Chakicocha (3,500 m/11,482 ft) visiting another archaeological site, Sayacmarca, along the way. After lunch we walk for 1 1/2 hours to the Phuyupatamarca pass (3,650 m/11,975 ft).
This trail is particularly beautiful and from the pass we will see the Machu Picchu mountain, the Vilcabamba mountain range and the Urubamba river. After the second pass we will continue to descend for 2 more hours to our third camp Wiñaywayna (2,700 m/8,858 ft).
The walking distance is approximately 16 km (7 hours)
DAY 4: WIÑAYWAYNA – MACHU PICCHU – CUSCO
The wake-up call is very early, at 4:00 a.m., to reach the entrance of Machu Picchu at dawn. After breakfast we go to the checkpoint to show our permits and tickets again.
Then we walk 1 1/2 hours to the Sun Gate, the entrance to Machu Picchu from the Inca Trail and then another 1/2 hour to get to the agricultural area south of the city of Machu Picchu (where the most famous pictures of the site are taken). Your guide will provide you with your entrance to Machu Picchu. Please have your passport because without it you will not be able to enter the park.
If you are a student you must bring your ISIC card to the entrance or you will not be allowed to enter. You will show your entrance ticket and your passport/ISIC card, and you will continue back to Machu Picchu to start the tour, where your guide will reveal the mysteries of this magical place. After the tour you will have free time to explore the city on your own. After you have finished exploring the site of the ruins you will take the bus (25 minutes) to Aguas Calientes.
There are many restaurants to choose from and your guide can also help you find a good place to have lunch. After lunch you will take the train back to Ollantaytambo where your private transport will pick you up and take you back to your hotel in Cusco.
NOTE: There are no restrooms at the ruins site. There are toilets just outside the entrance, they cost 1 sol per entrance, and they provide some toilet paper.
Includes
What Includes?
Pre-walk briefing the night before the walk to go over the itinerary, meet your guide(s) and answer any questions
Pick up at your hotel in the morning or at our starting point (your choice) Plaza Regocijo
Private bus transportation to the starting point of the walk
Personal goalkeeper up to 8 kg to carry your equipment at night.
A dry bag to put your equipment in at night so that it doesn't get wet or get dusty on the way.
Tents for 3 people, 3 seasons (2 people in a large, comfortable
Mountain Hardwear tent)
A one-inch thick foam mattress to put under your sleeping bag
Professional English-speaking guide
Complete meals on the walk (3 meals per day, tea time every afternoon, and snacks on the way)
Dietary needs: able to satisfy any dietary preference/need
First aid kit including an emergency oxygen tank
Dining tent with tables and stools
Chef and kitchen team and kitchen shop
Hot water every morning and evening for washing
Boiled water to fill the water bottle every morning and afternoon.
Permission for the Inca Trail
An entrance to the Archaeological Complex of Machu Picchu (from 6 to 11 hours)
Guided tour of Machu Picchu
The bus that goes from Machu Picchu to Aguas Calientes
Tourist train from Aguas Calientes to Ollantaytambo
Private transportation back to your hotel in Cusco
Not included
Flights
Hotel before/after the trip
Lunch and dinner on the last day
Sleeping bags and walking sticks (sticks should have an intact rubber bottom)
Additional hikes within Machu Picchu: Huayna Picchu or the Machu Picchu Mountain – please note that we cannot guarantee that there will be a place available. We recommend booking well in advance. If you choose one of these hikes, it will be part of your guided tour of Machu Picchu.
An extra time slot at Machu Picchu (in 2019 the government divided the entrance ticket into three time slots. We include the first one between 6 and 11 in the morning)
Items of a personal nature and souvenirs
Trip interruption insurance and medical/evacuation insurance (mandatory)
Tipping for the guide and support staff is optional, but highly recommended if you enjoy the trip.
Prices
Prices may vary according to your needs and preferences, contact us through the following options of your preference or send us a reservation to answer your questions. We will be happy to help you with your trip.
What to bring
Everything you need for the day should be stored in your day pack because all the items you leave with your carrier will not be available to you until the evening at camp. It is recommended not to walk around in cotton or jeans in case it rains, as cotton takes a long time to dry. It is also recommended that you wear real hiking boots or trail shoes, as normal shoes do not have much traction, especially when it has rained.
Sleeping bags and walking sticks (sticks should have an intact rubber bottom)
I recommend a sleeping bag with a rating of 32F/0C for this trip.
Sleeping bag lining (for your sleeping bag if you wish)
Mattress cushion – while we provide a mattress cushion, being rested is essential for a great hiking experience and we find that sleeping habits are very individualized. Therefore, we recommend that you bring your own cushion in which you know you are comfortable sleeping, as well as any other sleeping items you may want to have (camping pillow, etc.).
Sunscreen: the sun is very strong in Cusco
Sun hat
Sunglasses
Lip balm
Hiking shoes/boots with a good grip
Hiking pants (or shorts) and shirts (capes)
Layers – long underwear and/or warm sleeping pants for cold nights
Hand warmers if you wish.
Warm hat, gloves, scarf and thick warm socks (or you can buy a traditional
Peruvian hat and scarf – they are beautiful!)
Backpack and rain cover
Rainwear – rain jacket and pants (optional for the pants), you can buy a cheap poncho before the walk
Cash for tips from porters (in dollars or Peruvian soles), cooks, riders, guides, purchase of items along the way, for the city, emergencies, etc.
Note: Cash must be in perfect condition (broken or damaged bills of any kind are NOT accepted anywhere in Peru)
Swimsuit, flip flops, towel for the hot springs you may visit (not all trekking/travelers have this) if you wish to go
Sandals
Torch/flashlight/lighthouse (and batteries)
Insect repellent – essential for this trip
Extra snacks if desired (beyond the snacks provided by us)
For example, if you have a favorite protein bar, since Cusco does not sell items like this.
First aid kit, including protection against blisters (although your guide will have one, you may want to bring your own)
Personal medications and toiletries you may want/need
Camera, extra memory cards, batteries and solar panel/power bank
Water bottle or water bladder for refilling
Passport (must be valid 6 months after the final travel dates for most countries)
Passport copies (keep copies separate, give to travel friends to keep, etc.)
Plug adapter
TSA-approved travel locks (or cut them off, U.S. only)
Tickets, itinerary, emergency contact information
Any medications you are currently taking or need/may need (see suggestions below)
Small, quick-drying towels and/or composting wipes for quick cleaning at the end of the day
What to Bring: Medications – medications are optional and depend on your specific needs
Antibiotic for travellers' diarrhoea or respiratory tract infections
Antibiotic for a serious bacterial infection
Medications for stomach upset/indigestion
Medication for the prevention of altitude sickness (requires a prescription from your doctor and has contraindications for certain people and possible side effects)
Anti-inflammatory drugs (some people find this helpful in preventing altitude sickness as well. Talk to your doctor for more information)
Anti-diarrhea medication
Anti-nausea medication for dizziness or altitude sickness, if needed.
Cold/flu medicine
General analgesic/fever reducer
Vaccinations – we recommend updating all reinforcements (MMR, tetanus, etc.)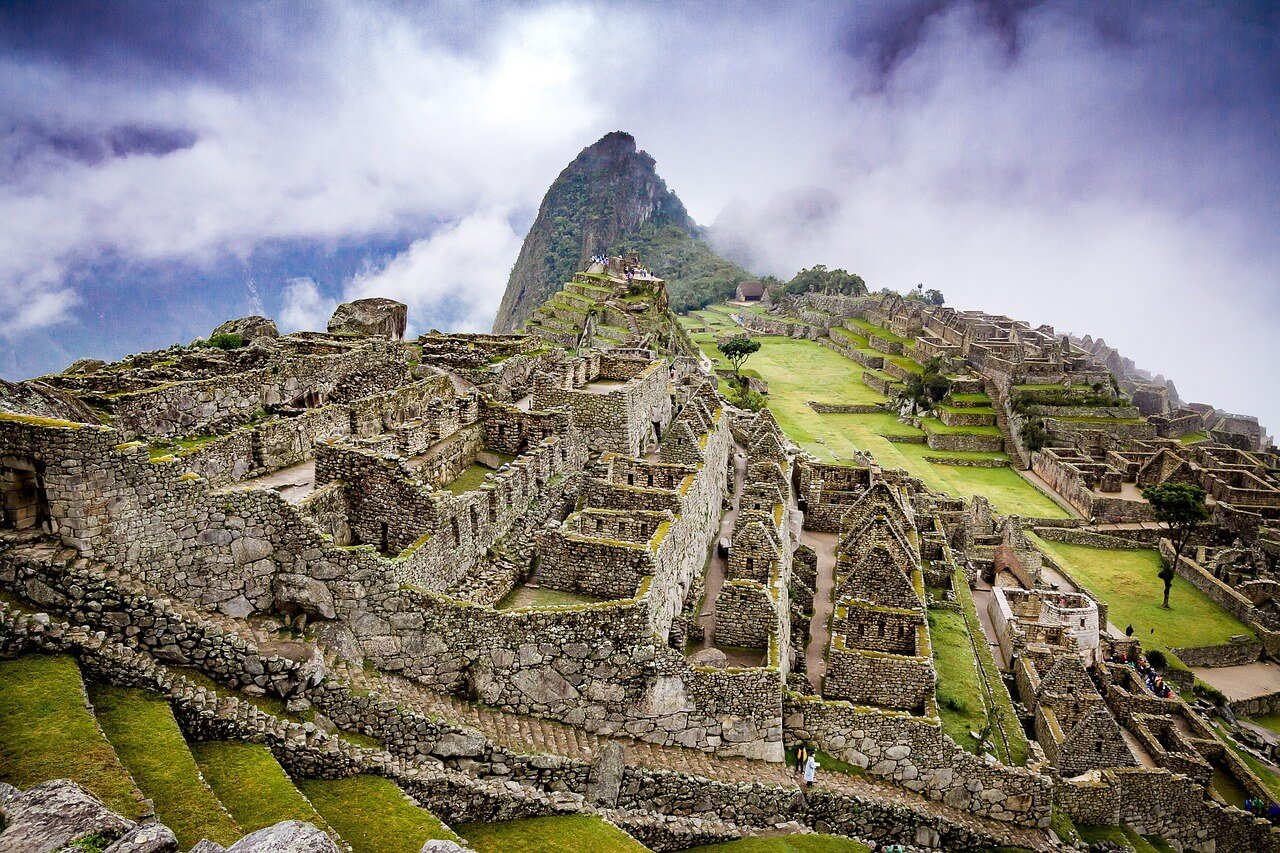 The Ultimate Experiences in Cusco - Peru
Join our Travel & Join program and help us in our projects.

See Travel & Join